Ergonomic chair = Happy Staff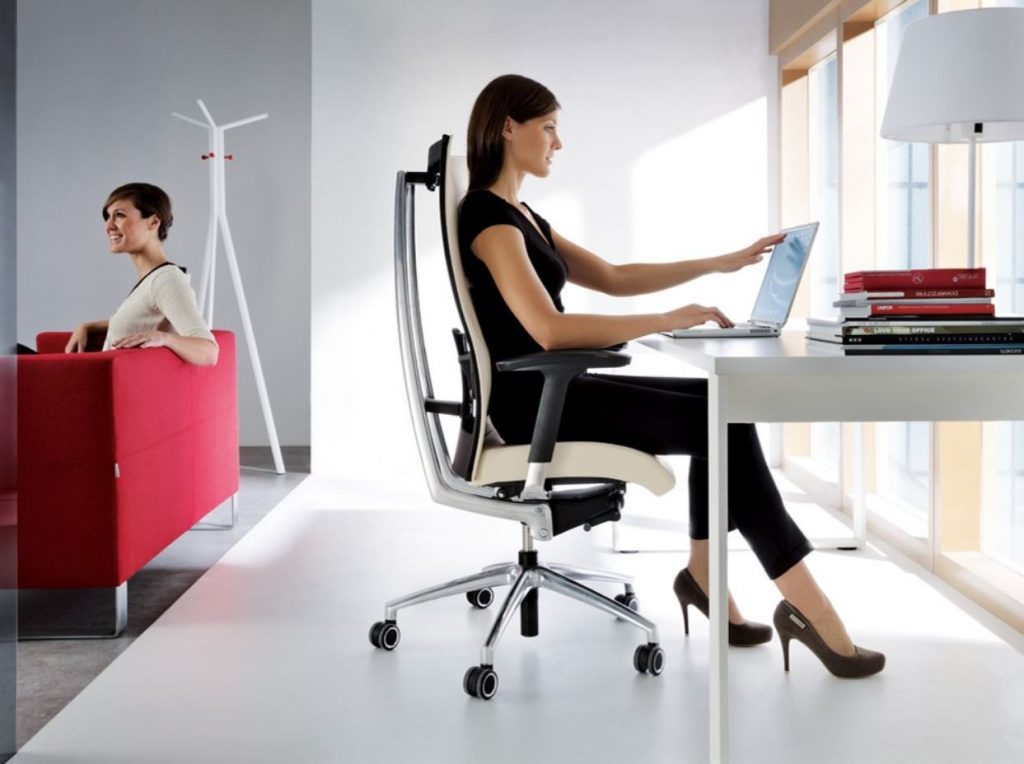 What makes a chair "ergonomic"? According to Human Solution, there are twelve factors that make a chair an ergonomic one:
Seat height adjustment
Seat pan depth adjustment
Backrest height adjustment
Swivel base
Back angle adjustment
Back tilt tension adjustment
Arm support adjustment
Quality casters
Stable wheelbase
Lumbar support
Headrest adjustment
Encourages posture changes.
Sitting in an ordinary chair puts strain on the spine because the right support does not exist. This wears out the lumbar support in your back, which can bring about pain to your back, shoulders and neck.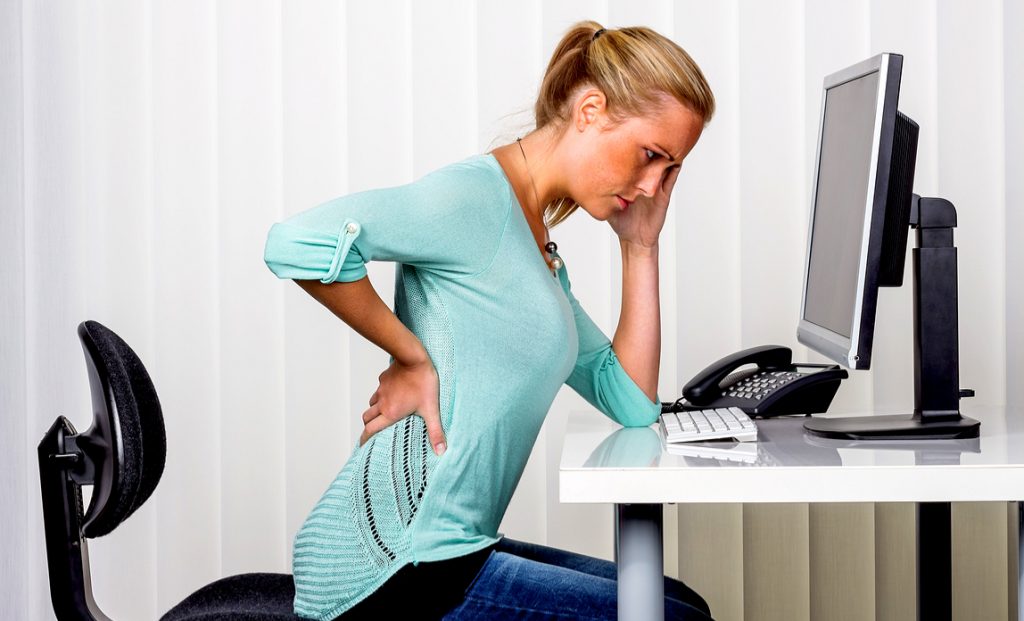 An ergonomic chair is highly customizable to fit your body, the space you work in and the tasks that you are doing. When adjusted correctly, an ergonomic chair promotes an active sitting style and better overall health. According to The Health Site, there are 6 health benefits to using an ergonomic chair.
Supporting your posture. Because of all the adjustments available to you with an ergonomic chair, you are apt to sit up straight, with necessary support on your back and legs resting in the correct placement (90 degrees to the floor with flat feet). Without the back support, sitting in a chair makes you more prone to leaning forward or slouching.
Comfort. If something doesn't feel right, you have the added benefit of adjusting it specifically to your needs.
Reduces risk of neck problems. The chair features a headrest for great support for your head, neck and shoulders. Just like driving a car, the headrest is important when trying to sit up straight, leaning back, or supporting your head and neck when there is movement.
Reduces risk of back pain. The structure of an ergonomic chair is made to help support the spine. It is tall enough to support all of the back as well, to be sure that the user fits well and sits tall.
Reduces pressure on hips. Many office chairs are too stiff to offer comfort in the hips, but ergonomic chairs should have plenty of fabric for comfort and ease. There is also great seat depth to help support the hips and buttocks so there isn't as much pressure while sitting.
It makes working easy. Another benefit to having an ergonomic chair is that they are completely adjustable for your body and your work. They also have a swivel, to help ease movement and keep the user from moving around more than they have to.
Affordable Fitouts can help you select the best ergonomic chair for your office.  Contact us today on 1300 90 22 18 for advice and to order your new furniture at competitive prices.