Both the interior and exterior designs of a building can impact its residents.  A successful space must be suitable for the task at hand and aesthetically pleasing.
Here are the latest things to consider as you design your new office in 2018…
Separated spaces are a thing of the past
Closed spaces can enclose you physically but also mentally. Our thinking deepens and becomes more creative when we can look at the horizons rather than something which blocks our line of sight. Thus, open spaces tend to extend the functionality of the mind.
Open office designs are critical to boost performance at your company.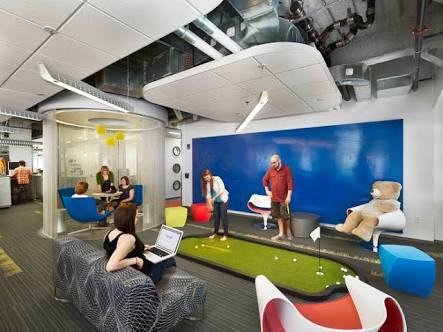 Stress relief and Fun
New millennial trends can include playground slides in the workplace! Take Google, for example, they have installed recreational equipment in their offices to let their employees have some fun, breathe out the stress and be as productive as they can be.
Technology integration
Technology is what makes the new generation a faster, more connected generation. A workplace that has intelligently integrated all the technological elements into the space is what employees demand. What can be better than having your own gadget charging facilities right on your desk? Or the furniture which has ports for everything and can save you from the slovenly look of jammed up wires?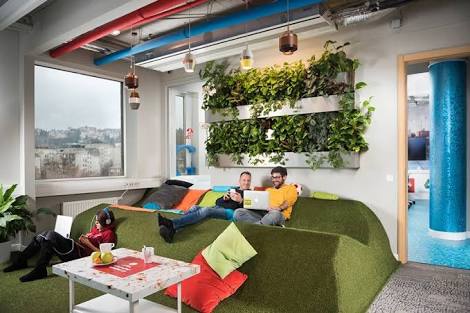 Outdoor elements
The age where outdoors and indoors were a separate space is gone. An indoor garden can be a great way to connect your employees with nature and elicit recharged energy and productivity out of them.

Affordable Fitouts know exactly how to implement these design trends in your office. Call us today on 1300 90 22 18.